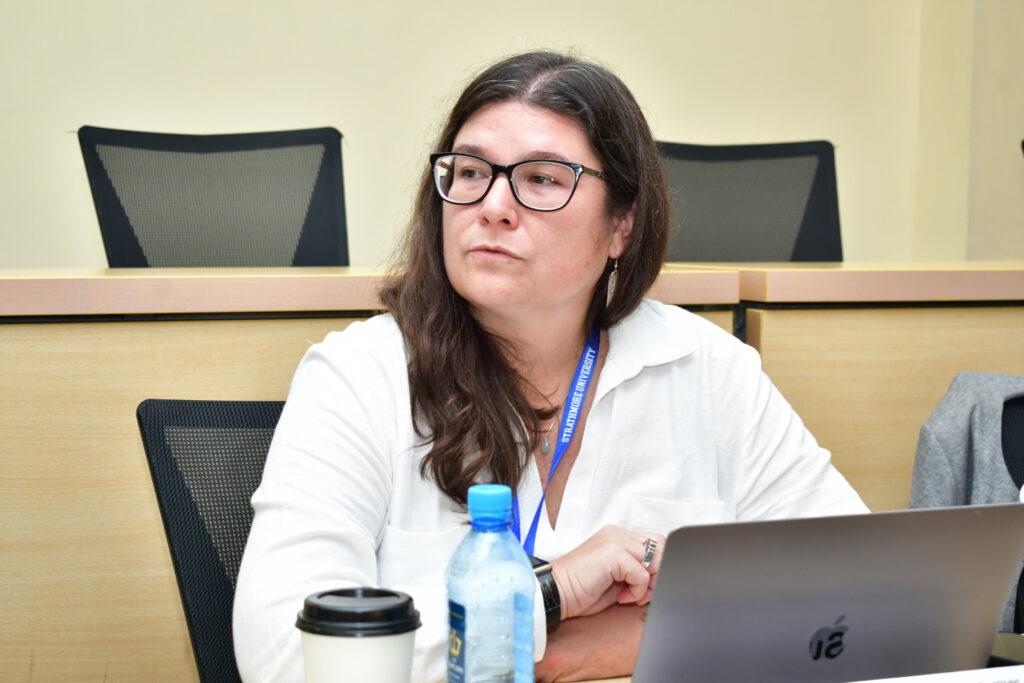 As part of the RUC PhD seminar, Prof. Dr. Susan Appe from the University of Albany, NY hosted a workshop on academic writing and publishing.
Susan Appe's research focuses on government-nonprofit relations and the dimensions and evolution of the nonprofit sector. She examines how government policy influences and shapes civil society and nonprofit organizations; how and why nonprofit organizations form networks and their implications; and the relationship between organized civil society, foreign aid and development. She is currently working on research projects related to diaspora philanthropy as well as about the roles of public administration and nonprofit organizations in mass atrocity prevention. In addition, Dr. Appe researches the challenges and opportunities in nonprofit management education, particularly in the context of Latin America, and the internationalization of public affairs education.
She has published articles related to government-nonprofit relations, philanthropy and foreign aid provision across public administration, nonprofit and development studies journals including Public Administration Review, Administration & Society, Nonprofit and Voluntary Sector Quarterly, Nonprofit Management and Leadership, Nonprofit Policy Forum, Public Administration and Development, Development in Practice, and the Journal of International Development, among others. She presents her work at the Association for Research on Nonprofit Organizations and Voluntary Action (ARNOVA), the International Society for Third Sector Research (ISTR), and the National Association of Schools of Public Affairs and Administration (NASPAA).
Since 2020, Dr. Appe has served as co-editor-in-chief of VOLUNTAS: International Journal of Voluntary and Nonprofit Organizations and sits on the Executive Council of the Inter-American Network of Public Administration Education (INPAE). For her research and teaching, Professor Appe has been awarded five Fulbright Scholar Awards during her career in academia.
Dr. Appe has taught courses in nonprofit management, philanthropy, public management, and public policy. Before joining the faculty at Rockefeller College, Professor Appe was a faculty member at Binghamton University, SUNY. She is regularly invited to guest lecture and has held Visiting Professor appointments at universities in Latin America and Africa. In 2018, Dr. Appe was recipient of the Chancellor's Award for Excellence in Teaching in the State University of New York system. She is also Returned Peace Corps Volunteer (Macedonia 2001 and Bolivia 2002-2004) and is active in UAlbany's Peace Corps Prep program.
Dr. Appe has a BA from Saint Michael's College and a MA in Arts Management from the University of Oregon. She is a Rockefeller alum, having received her MPA and PhD in Public Administration and Policy from the College.