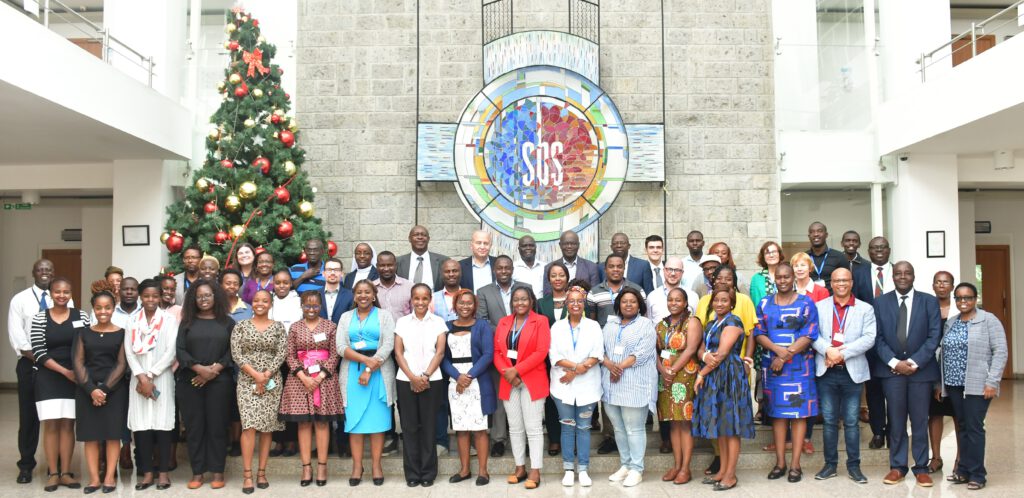 From December 5th through 8th the 2022 RUC general conference took place at Strathmore University Nairobi. On day one, preliminary results of the ongoing field work were presented and discussed and the RUC partners at Strathmore organized highly interesting visits at social enterprises active in the city of Nairobi.
The second and third day were reserved for the RUC PhD seminar. Candidates from six African countries applied for the seminar, shared their research with the RUC members, and engaged in workshops on research methodology, publication strategies, and fund raising hosted by the RUC members.
A general conference, open to the public, took place on the last day and we were more than happy to welcome more than 50 guests, including representatives from local and international social enterprises, public administration, the United Nations, and the French Embassy in Nairobi. This variety of expertise led to fruitful conversations on the future of social entrepreneurship in African megacities, as well as on how to connect academics, practitioners, and politicians from the global north and global south.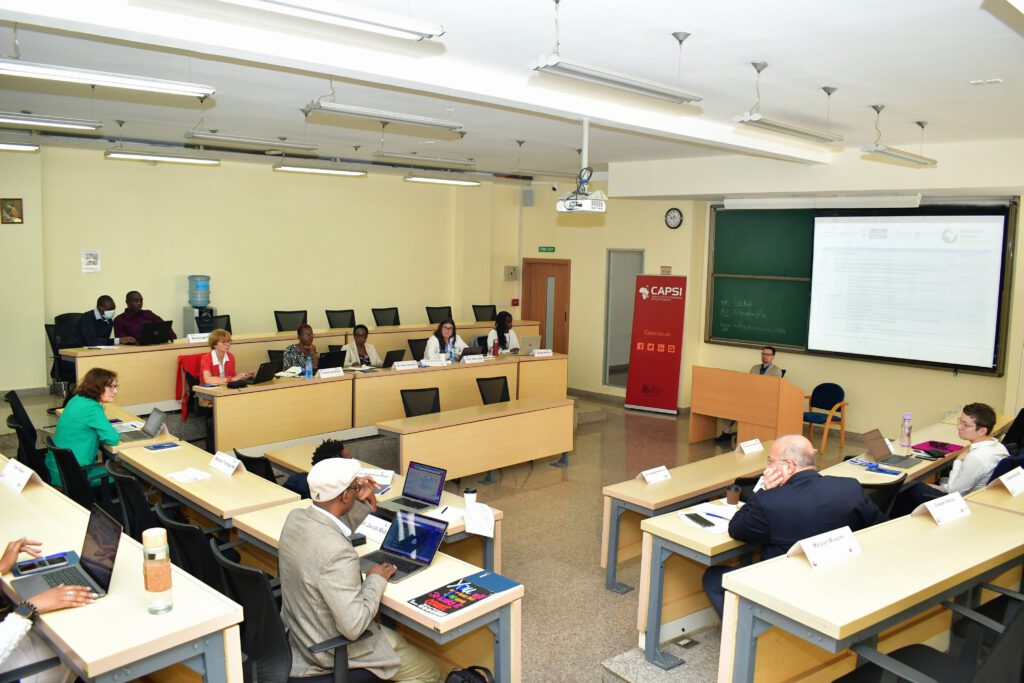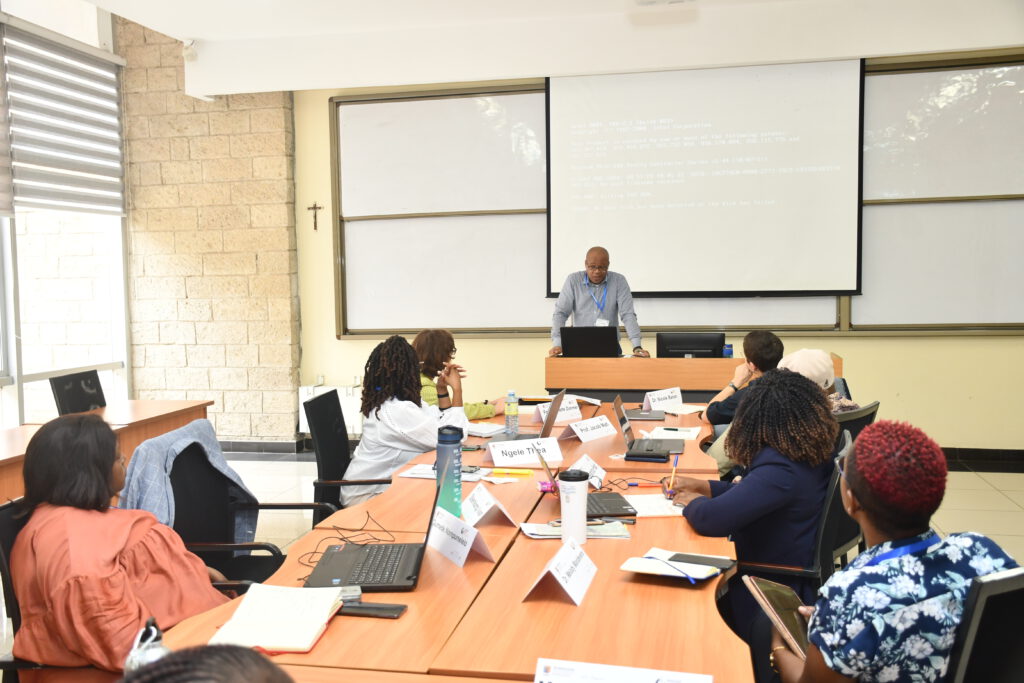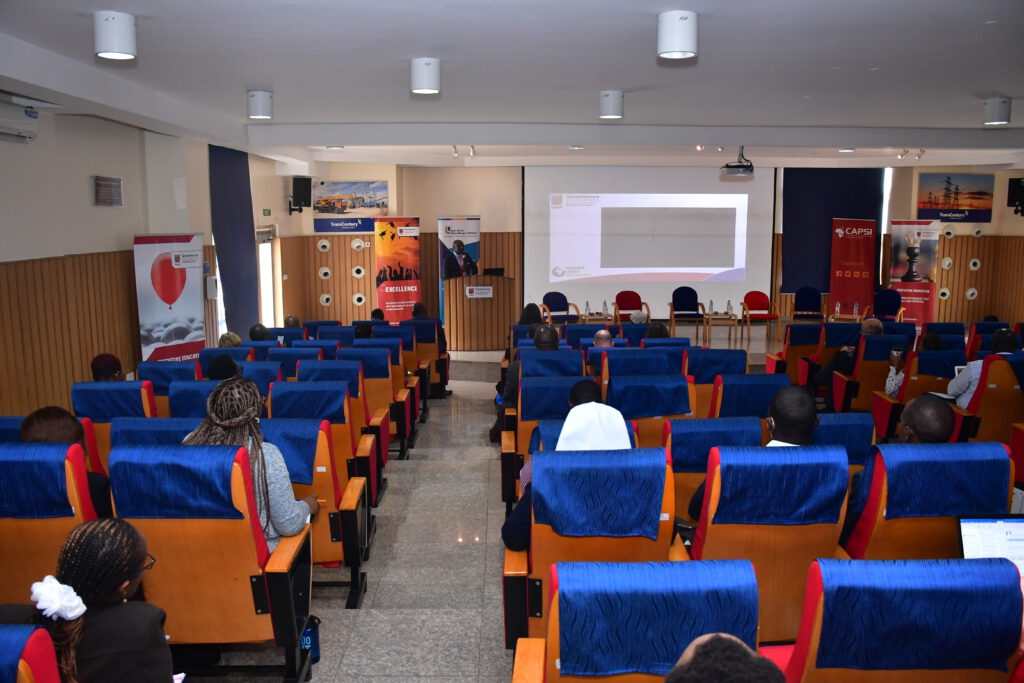 PhD Seminar Call and Purpose:
The PhD Seminar aims to improve the research work of current PhD students and broaden their perspectives by giving them the opportunity to discuss their research ideas and results in a supportive environment, where they receive constructive feedback from an audience consisting of peers as well as senior researchers in the field, reflect upon publication and career strategies, provide a forum for the interaction among the PhD students and an opportunity to network with the international RUC community. The PhD Seminar Call 2022 is open to all enrolled doctoral students doing research in non-profit studies, urban studies, development economics, or related fields at all stages of their doctoral studies. Those PhD students doing research on social entrepreneurship, NPOs and Philanthropy including the social economy are particularly encouraged.
The key themes for PhD Seminar include supportive ecosystems, participatory urban governance, management structures of SEs and NPOs, and their resilience/sustainability. Some of the seminar topics (but not limited to) are building resilience during PhD work, incorporating diverse points of view in your research, types of research approaches and designs, managing the relationships with supervisors /receiving feedback and publication of high-quality academic articles. The central attractions to this PhD Seminar are the small group sessions: each student is allotted time to discuss her/his work and obtain feedback from peers and faculty. The PhD Seminar also includes opening and closing plenary sessions and at least one professional development session with presentations by leading scholars in the field. Additionally, the PhD Seminar shall feature the 3-minute Thesis Competition (voluntary). The winner will be awarded a monetary prize and their presentation will be featured on the RUC website. The seminar is envisaged to take place on a face-to-face basis, but in case of restrictions due to COVID, we are prepared to switch to a virtual session. RUC shall provide limited scholarships to attend the seminar expected to take 1 and ½ days.